Leg Cramps Tablets
Regular price
Sale price
$10.79 USD
MSRP: $17.99
Unit price
per
MONTHLY SUBSCRIPTION BENEFITS
Free shipping for subscription orders over $25 (after discount applied)
Easy cancellation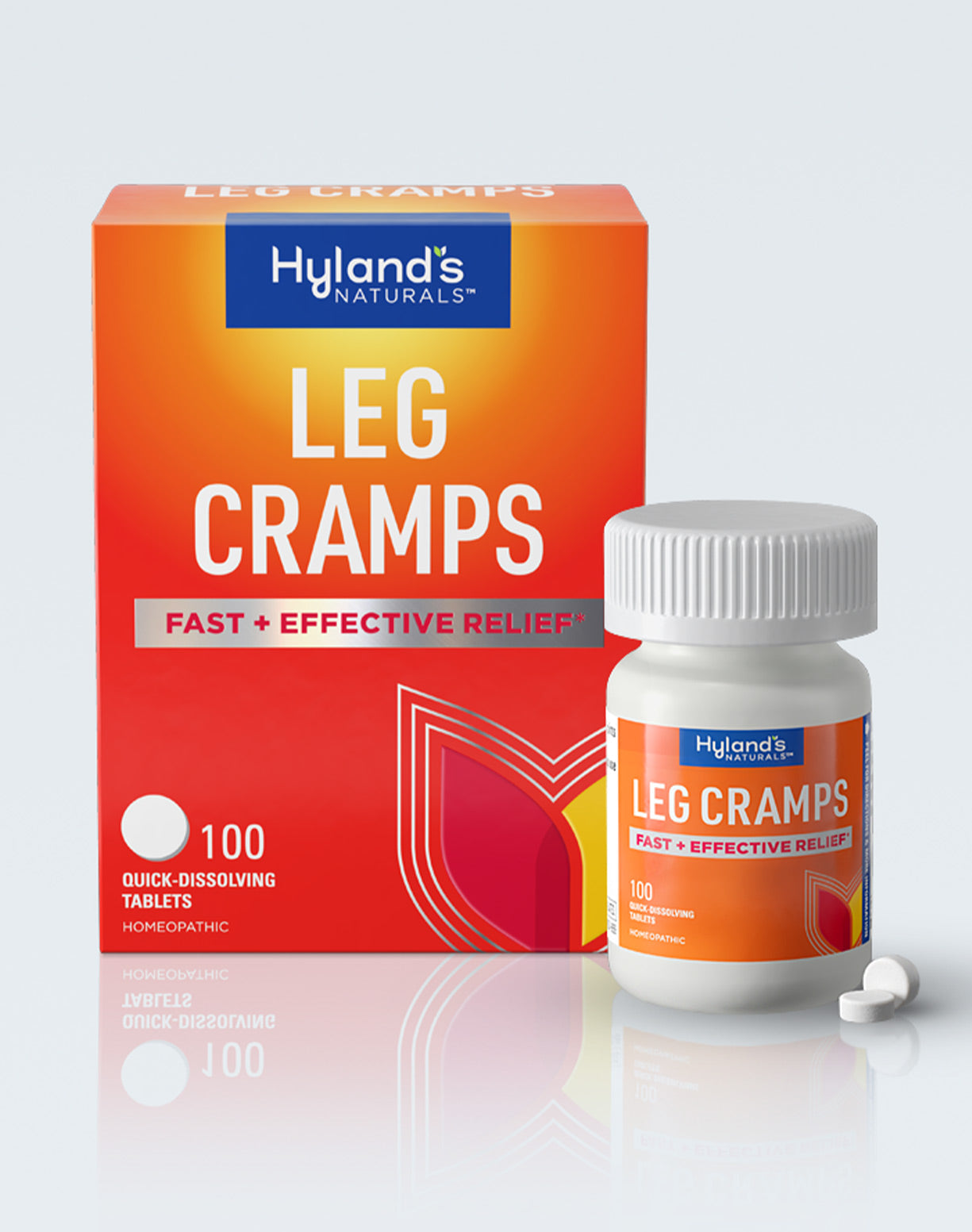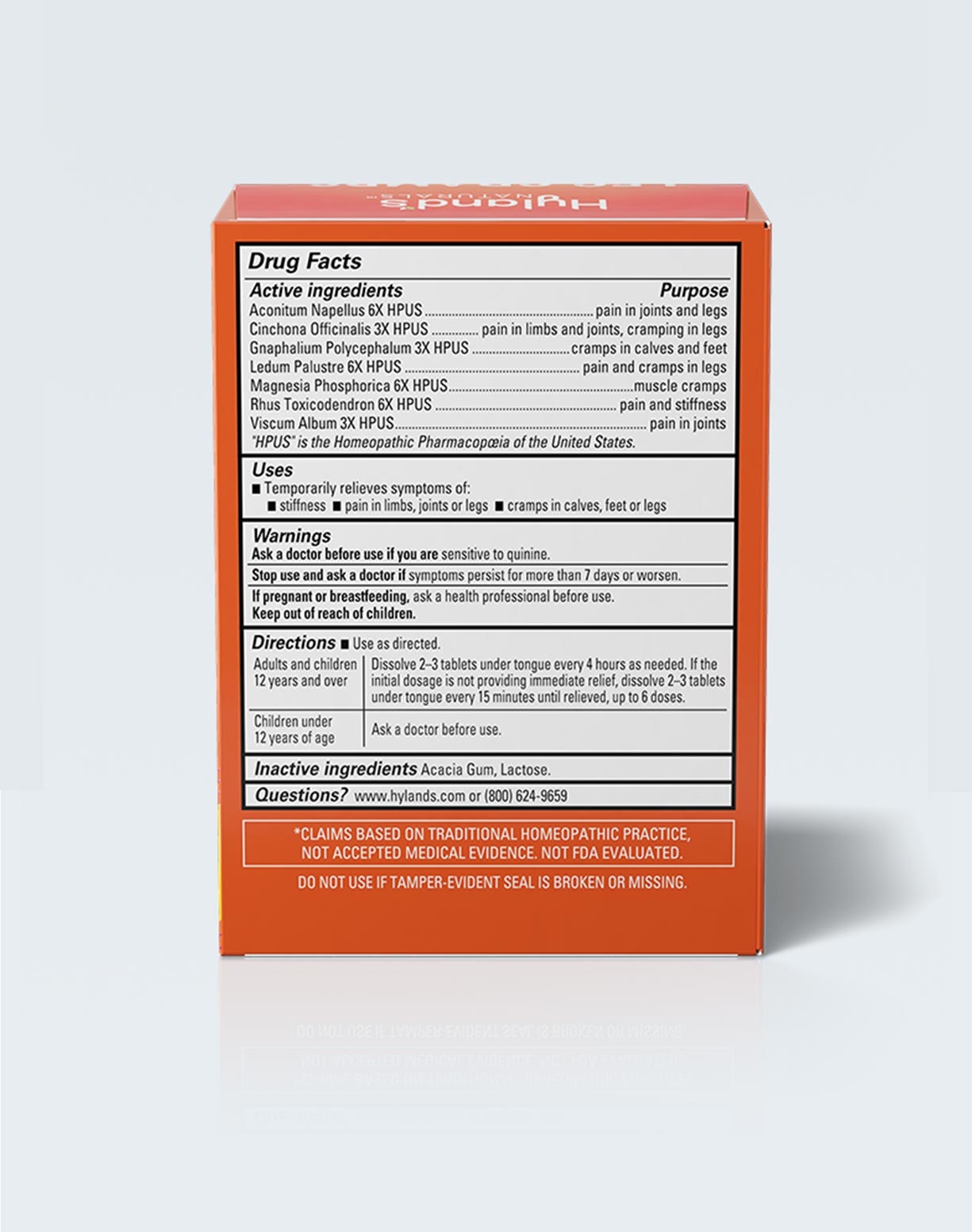 Find near you
Leg Cramps Tablets
Stop your cramp, not your day.
Hyland's quick-dissolving tablets melt in your mouth instantly to relieve symptoms of pain and cramps in legs and calves, pain in limbs and joints, and cramps in your feet. No need for water and no stomach discomfort. Our gentle homeopathic formulas are made with all natural active ingredients. There are no known side-effects and will not conflict with any medications you may be taking.

Active Ingredients:

Cinchona Officinalis 3X HPUS - pains in limbs & joints

Aconitum Napellus 6X HPUS - pains in joints, legs

Gnaphalium Polycephalum 3X HPUS - cramps in calves & feet

Ledum Palustre 6X HPUS - pain and cramps in legs

Magnesia Phosphorica 6X HPUS - cramps in calves

Rhus Toxicodendron 6X HPUS - pain and stiffness

Viscum Album 3X HPUS - pains in joints

"HPUS" indicates the active ingredients are in the official Homeopathic Pharmacopoeia of the United States.

Inactive Ingredients:

Acacia Gum, Lactose

Adults & Children ages 12 and over: Dissolve 2-3 tablets under tongue, every 4 hours or as needed. If the initial dosage is not providing relief, take 2-3 tablets every 15 minutes, for up to 6 doses.

Under 12 years of age: Consult a physician.

Warnings:

As with any drug, ask a doctor before use if pregnant or nursing.

Consult a physician if:

- symptoms persist for more than 7 days or worsen

- sensitive to quinine

Keep out of the reach of children.

Do not use if tamper-evident seal is broken or missing.