Kids Cold & Cough
Regular price
Sale price
$8.39 USD
MSRP: $13.99
Unit price
per
MONTHLY SUBSCRIPTION BENEFITS
Free shipping for subscription orders over $25 (after discount applied)
Easy cancellation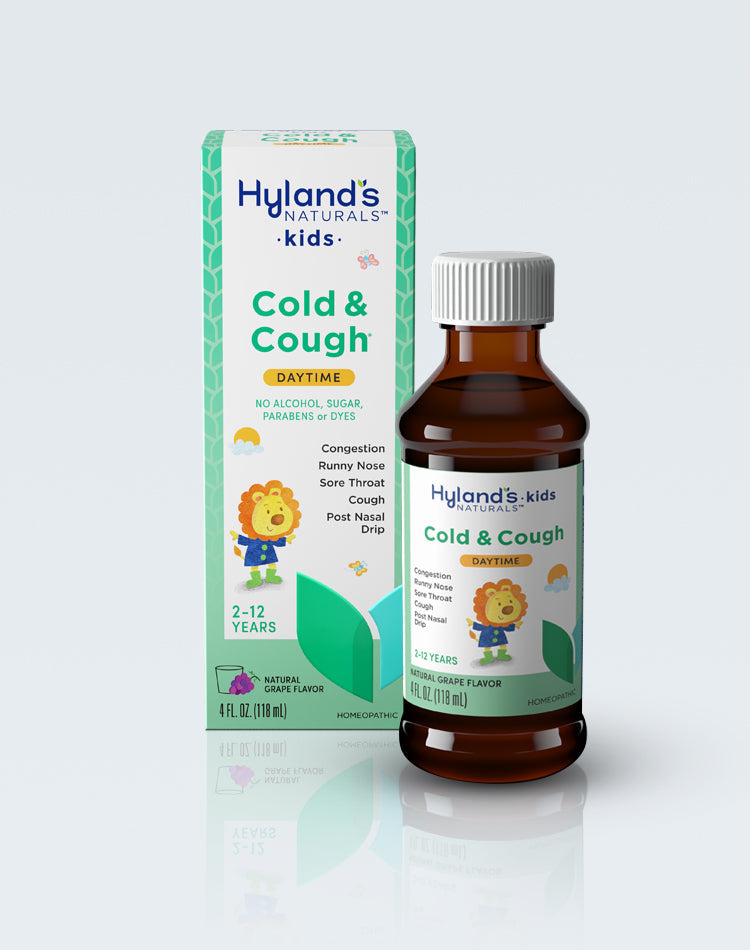 Find near you
Kids Cold & Cough
Ease the sneezing, soothe the sore throat, and loosen up the congestion* with our go-to cold product that so many parents have come to depend on. Formulated for kids 2 years old and up.
Pesky cold symptoms can throw kids off their game. Ease their discomfort with this gentle and effective solution, so your kid can get back to the business of being a happy kid.

Active Ingredients & Purpose:

Allium Cepa 6X HPUS - watery/runny nose, cold, hacking cough, painful throat

Hepar Sulph Calc 12X HPUS - cold, sneezing

Hydrastis 6X HPUS - rattling/tickling cough, sinus congestion, dry/raw/sore throat

Natrum Muriaticum 6X HPUS - dry cough, sore throat

Phosphorus 12X HPUS - hoarse/dry cough,nasal congestion, chest congestion

Pulsatilla 6X HPUS - moist cough, cold, post nasal drip

Sulphur 12X HPUS - chest congestion, nasal congestion, sneezing, runny nose

"HPUS" indicates that the active ingredients are in the official Homeopathic Pharmacopoeia of the United States.

Inactive Ingredients:

Citric Acid, Glycerine, Glycyrrhiza Extract, Purified Water, Sodium Benzoate.

Children 2 years to under 6 years:5 mL up to 6 times per day (every 4 hours).

Children 6 years to under 12 years: 10 mL up to 6 times per day (every 4 hours).

Adults and children up to 12 years and over: 15 mL up to 6 times per day (every 4 hours).

Warnings:

Ask a doctor before use if you have:

- persistent or chronic cough such as smoking, asthma, chronic bronchitis or emphysema. A persistent cough may be a sign of a serious condition.

- cough that is accompanied by excessive phlegm (mucus).

Stop use and ask a doctor if:

- symptoms persist for more than 7 days or worsen.

- inflammation, fever or infection is present or develops.

- cough tends to recur or is accompanied by a fever, rash or persistent headache.

Sore throat warning: If sore throat is severe, persists for more than 2 days, is accompanied or followed by fever, headache, rash, nausea, or vomiting, consult a doctor promptly.

Keep out of the reach of children.

Do not use if tamper-evident seal is broken or missing.