Regain your calm with the right remedy.
Stress, nervousness, or anxiety taking over your day? Promote a sense of peace instead with this safe and gentle formula. Our quick-dissolving tablets work fast to help restore calm and get you feeling grounded again.
SHOP CALM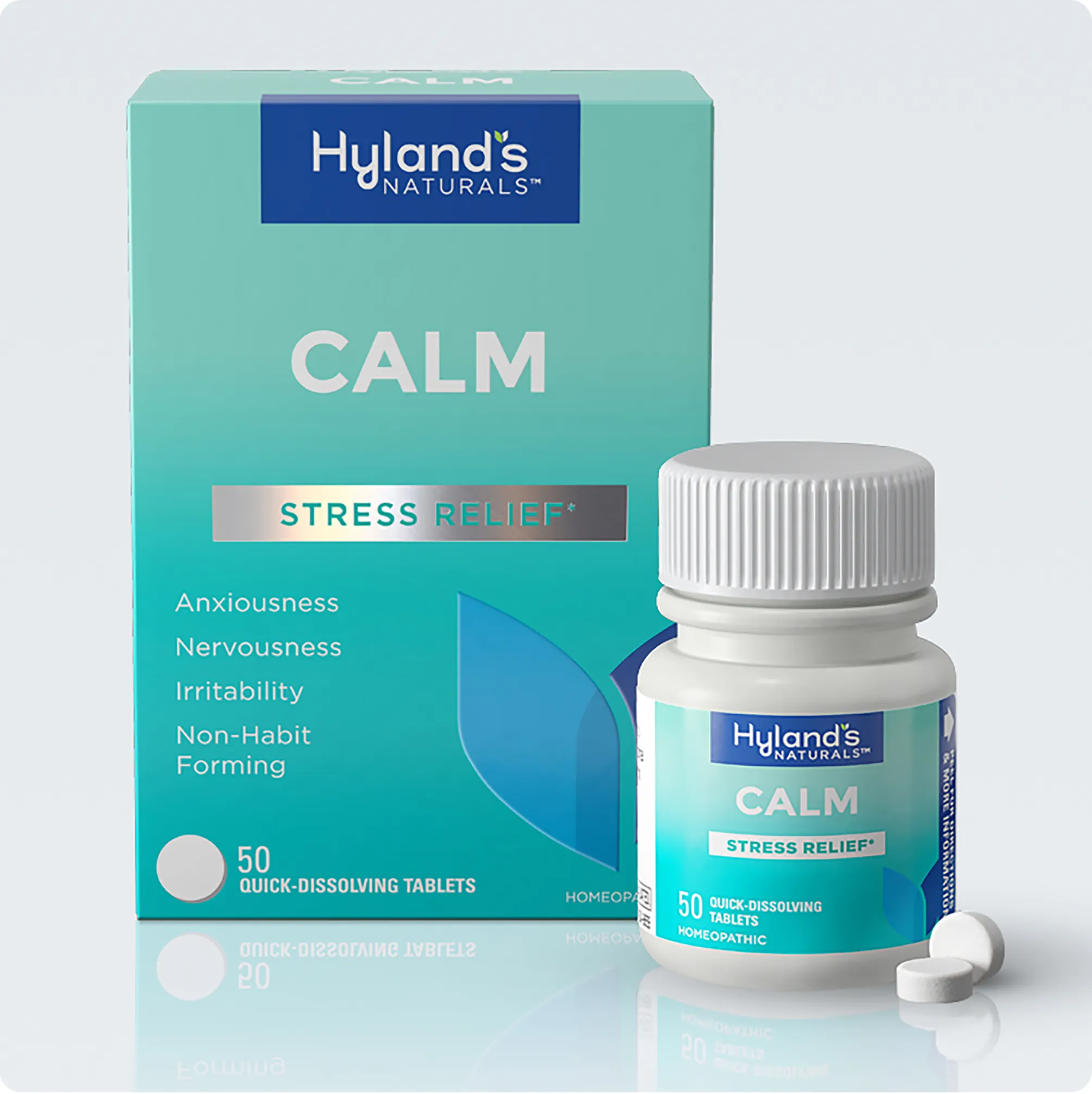 Take care of those busy, stressful moments.
This blend of L-Theanine, Lemon Balm, and Chamomile is formulated to help you relax and focus. Each raspberry-flavored gummy is also non-drowsy, meaning you can take one whenever you need it and not worry about falling alseep during those important moments.
SHOP STRESS BUSTERS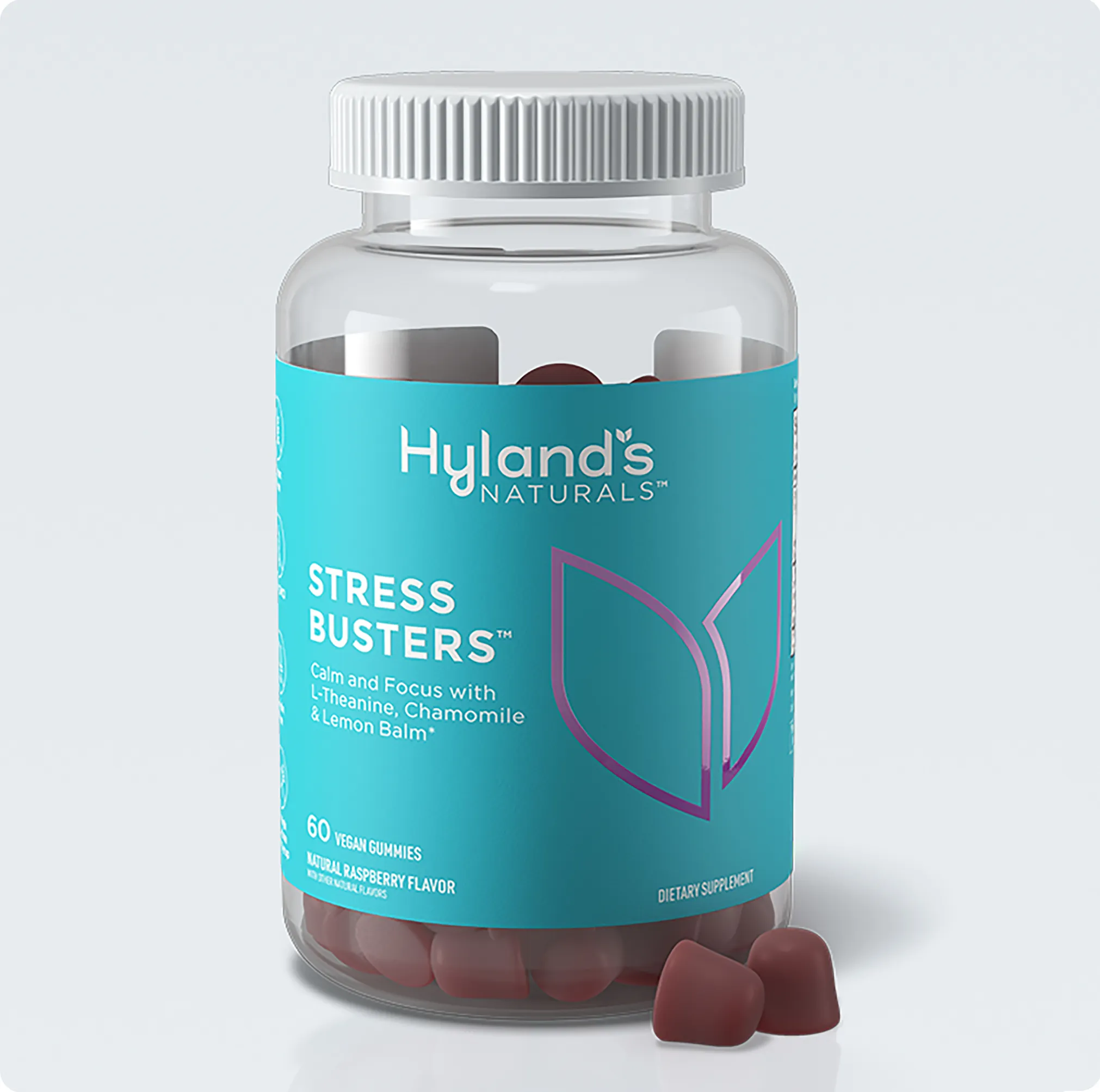 Formulas created to support your mind
When stress is leading you to feel physically tense, this formula can bring some relief. Our natural, quick-dissolving tablets help your body relax nervous tension and your mind settle.
SHOP NERVE TONIC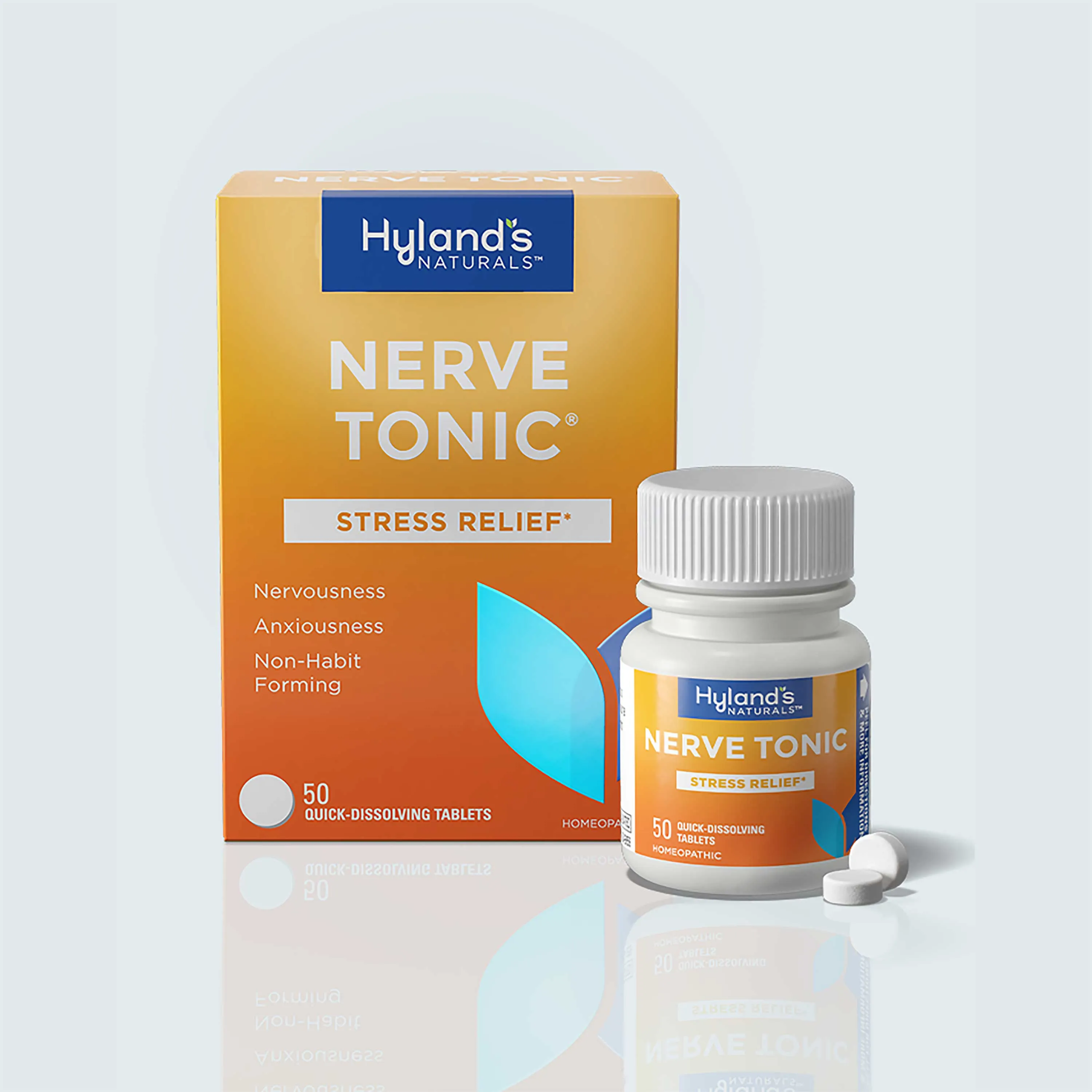 Customers love our stress-relief remedies!
I love that I found something that really works
I do real estate and have two kids and my days can get pretty stressful I'm glad I found this clean product that's vegan, non gmo. It helps me relax and be calm . I usually take it right before a nice bubble bath."
- Mommy A. on Stress Busters
An Absolute Must Have!
"I absolutely love this stuff! It definitely gets rid of anxiety, nervousness and stress by just dissolving 2 tablets under your tounge. I get anxiety a lot especially around the holidays but I think this year I always have this product on hand! Thanks Hyland's!!!"
- M A. on Calm Tablets